Stefania Speaks
Contact Stefania for:
vSpeaking engagements
vSponsorship information
vQuantity book sales
Member, NSA●
Speaker One Sheet●
Audience Testimonials●
Meeting Planner Testimonials●
Speaking Video●
Author●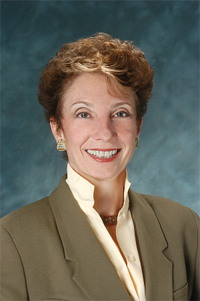 Stefania Aulicino speaks to fellow business owners, sharing what she learned for herself: how to get cash on your terms so you can retain ownership control of a bigger, safer, more profitable company than you ever thought possible!
Invite Stefania to address CEOs of companies with revenue of $3-30 million, and their key executives.
When an early investor stranded her first company, Stefania went to Wall Street to learn the business of finance from the inside out. Today, she is a resource for fellow business builders as the founder/CEO of CapitalLinkUSA which recently celebrated 20 years of business building success. Clients describe her as the catalyst who converted their growth potential into profitability reality by transforming them into magnets for abundant resources.
Stefania is a serial entrepreneur who also spent 15 years on Wall Street to learn how to get cash and keep control. She formed CapitalLinkUSA in 1988 to share that knowledge with fellow business builders and has raised over $125 million for clients.
She created and directed the Mind Your Own Business Program for CEOs, sponsored by the University of Chicago Booth School of Business, her alma mater.
She has been featured in the press, including The Financial Times of London and Crain's. Stefania has spoken at the Inc. 500 and other leading CEO forums including Vistage, the world's largest CEO organization.
Aulicino is the author of the popularly acclaimed book Cash And Control – You Can Have Both An Unconventional Process for Finding Money to Growth Your Business.


Stefania is a member of NSA (National Speakers Association)
See Stefania Live
(Please Click the Play Button Below)
"The Cash and Control presentation was a very exciting and a mind opening experience. This presentation removed the traditional financial blinders we had as an organization. Within an hour after the meeting our view of the future has changed and we are enthusiastic about the new approach. This has allowed us to see the TRUE potential of our company".
Lane Gerber, CEO Trusted Mfg., Inc
"…one becomes truly free to contemplate a future vision with no resource constraints and then the means to get there. I can already tell that this session was worthwhile for my management team, as the change in their paradigm is already generating ideas less than one hour after the session ended."
Bob McArdle, President, CEO McCoy Bolt Works
"The Cash And Control seminar was a real eye opener! Just knowing and focusing on the fact that we must develop ways to get cash just like we focus on developing new products is a great concept. I believe this is the avenue that can take us to another level."
David Carnahan, VP
The Grabill Cabinet Co.
"There is a new show called Shark Tank. The idea is that an inventor or entrepreneur tries to sell an idea to 5 investors. All of the investors say "I have to value your company based on the current situation" and the entrepreneurs tend to agree. After your seminar I find myself hollering at the TV, "NO, YOU HAVE TO PRICE BASED ON YOUR GREAT FUTURE!!!" I feel sorry for some of the people who are taking really small deals and losing control of their company."
Danny Schnaars, VP AmeriGlobe
What Meeting Planners, Chairs of CEO-peer organizations have to say:
"Stefania presented a high-energy interactive workshop. Members received some eye-opening in-room experiences and valuable take-aways about their ability to access cash. I highly recommend Stefania and her unconventional message. Book her soon!"
Tom Caprel, Chairman Vistage Worldwide Inc.

Stefania opens your mind to all the sources of funding that are available and that there are a lot of them out there."
Steven Larrick, Vistage Chicago region Best Practice Chair
"You must take the time to hear and understand the message that Stefania Aulicino brings to the business community. This is a must for all levels of Executives from all types and size of business, but especially for the Entrepreneur who wants to succeed."
Tony Hutti, CEO / Owner, Executive Forums
"Stefania marries both a conventional and unconventional approach to raising capital for your business. Her presentation and comprehensive model opened my member's eyes to opportunities they may not have seen or fully appreciated. In addition, her tools are great resources for any business owner who wants a better grasp of what's possible."
Ed Robinson,
Capacity Building Solutions, Inc. / Vistage Chair
~~Converting growth potential into profitable reality -- with capital that keeps you in control~~
1988-2008 Celebrating 20 years of business building success.
Stefania Aulicino, President CapitalLinkUSA 312-951-6777
Funding Expert | Growth Strategist | Speaker|Author
Email | Web | Blog | Book
Profitable growth. Faster. Safer.
Author of Cash And Control - You Can Have Both
An Unconventional Process for Finding Money to Grow Your Business
www.CashAndControl.com